Into the Wild
A bespoke travel incentive to drive sales both immediately and into the future while strengthening the relationship between client and their partners.
The Challenge
In the world of incentives, having the right reward, or hook, is crucial. Without an appealing reward, incentives can simply fall flat. But managing travel incentive programs is time-consuming and complex, and creating a totally different and unique travel experience – something that can't simply be brought by the average traveller – requires specialist expertise.
Our Solution
Creating a travel reward to spark action while also creating memorable experiences which drive deeper connections with your clients, is a win-win.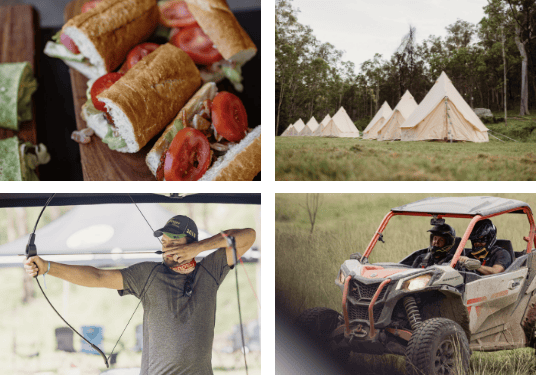 How we help
Here at Gratifii, we have years' of experience running incentive programs and crafting the specialist travel rewards that accompany many of them. We understand the effect a well-designed incentive has, and the value it can return, creating experiences that leave lasting memories, while building further rapport and loyalty.
We understand that every situation requires something unique, and allow our customers to dream big – effortlessly – by creating customised programs and experiences to suit each client's unique goals and requirements.
Our multi-skilled team have delivered everything from group travel fulfilment through to the planning and execution of large-scale multi-day events, and we're just as passionate about creating memorable experiences as we are about designing and delivering outstanding programs.
Case in point: The team at Comstor are always looking for something different to inspire their partners to take action. Gratifii (formerly Hachiko) presented them with the idea of sending their top performing Meraki partners "Into the Wild".
This unique travel experience provided 10 lucky technology resellers with a luxury glamping experience with a difference. Guests were transported by helicopter and given a Can-Am adventure exploring breathtaking untamed bush few will ever see. But it wasn't all dirt and dust, the group also enjoyed a gourmet fireside dinner courtesy of a private chef.
Gratifii took care of the end-to-end design of this thrill-seeking adventure, organising the adventure itself as well as the flights, helicopters, accommodation and insurances.
"Gratifii basically take all the heavy lifting off myself and my team and managed it all, end-to-end," Seamus Pearson, Comstor Australia Marketing Manager, says.
Guests enjoyed the personal booking experience with the Gratifii Travel Concierge which allowed them to speak to someone about all their travel requirements and action flight changes or special requirements.