OUR SERVICES
One Loyalty Platform. Endless Loyalty Programs.
A modern platform built for loyalty.
Gratifii's loyalty platform, Mosaic, is our in-house software-as-a-service (SaaS) solution. As an API driven loyalty engine, Mosaic provides all the tools to run your unique loyalty program, easily and efficiently.
Mosaic simplifies loyalty program creation and admin so you can focus on what matters: growing your business and rewarding your customers.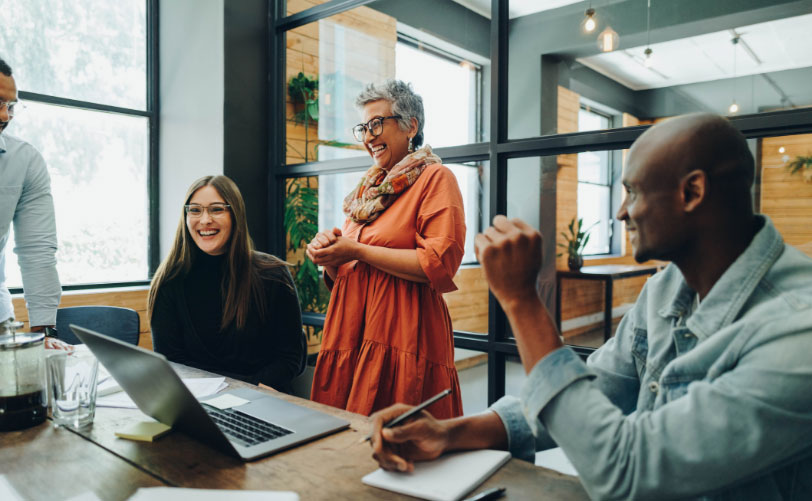 Our platform can help you:
BUILD

your loyalty
program fast.

Jump start your loyalty program development using our modern, API driven platform.
Create 1 or 100 custom programs.
Design your own program rules to suit your industry.
Quickly and easily integrate your existing systems and data sources.
Go live in as little as 8 weeks.
OPERATE

your loyalty
program with ease.

Design, develop, deploy your loyalty program from our user-friendly admin portal.
Run your loyalty program with ease – no coding skills required.
Manage your offers, rewards and reporting from a single site.
Empower your loyalty team to roll out campaigns fast.
REWARD

your customers.

Access our extensive procurement network for amazing content.
250+ partners across entertainment, retail, gift cards, theme parks, attractions and electronics
Personalised online rewards with your own content and branding.
Unlock big discounts through our wholesale negotiating power.
All the tools you need to run your loyalty program.
Full-service
solution
One tech platform with integrated promotions and rewards.
Scaled
to grow
Create unlimited programs across your brands and sites.
Fully
customisable
Modern, agile, fully API based platform.
Quick to
set-up
Microservices easily integrate with your existing systems and data sources.
Simple to
manage
User-friendly admin portal to run your programs.
Dedicated customer success manager
Local account management in your time zone.
Amazing
content
Thousands of ready-to-go rewards with wholesale pricing.
Our Service
Your Program, Your Choice
Customise, operate, and manage your loyalty program with ease.
Spend Based
Programs
Customers earn points or cash for every transaction, stored in their secure customer wallet..
Status
and Tiers
Want to reward your best customers for tenure or high engagement and spend? Tiered programs allow you to give more to your most loyal customers.
Personalised Offers
and Rewards
Whether they are always-on or delivered as surprise and delight, offers are a cost-effective way to enhance your loyalty program.
Stand out from the crowd with Mosaic's innovative features.
Card Linking
Track and reward customer transactions – no integration required.
Loyalty Exchange
Managing multiple brands?
Redeem cash or points across multiple loyalty programs.
Cash Back
Flexibility to redeem vouchers, gifts or gift cards.
Web3
Rewire your loyalty program by integrating digital initiatives such as NFTs.
Equity Rewards
Reward customers with real-time equity in your company.
We seamlessly connect with a range of leading technology and solution partners to make your loyalty program stand out from the crowd.